Urosphere has already developed 60 urogenital preclinical models and has participated in the co-development of several molecules. We support our customers' needs in drug development from target identification to clinical development.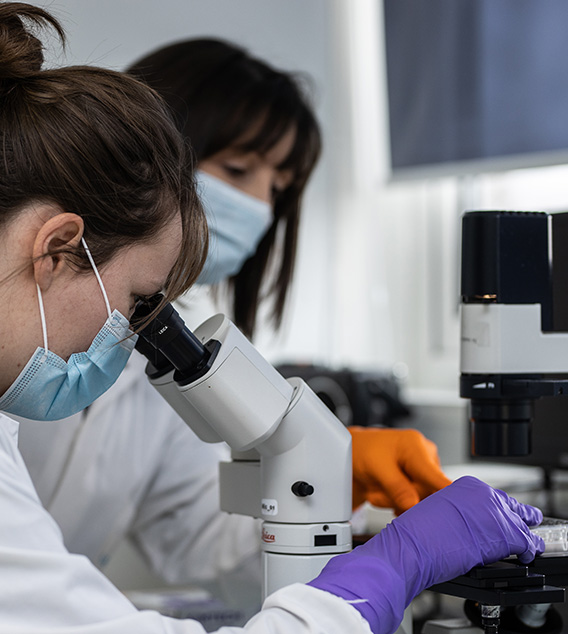 Development of customized models
Your project is unique so it may need the development of a customized model. At Urosphere, over more than a decade, we have successfully developed more than 20 customized models for our partners. 
If you are interested in developing a specific model to test your drug, please contact us.
Codevelopment of therapeutic compounds
As preclinical experts, Urosphere has successfully co-developed molecules for the treatment of urogenital diseases. We offer our partners the know-how of a highly skilled team and access to our models for the development of their drugs. This sharing of risks and pooling of strengths allows the development of new compounds and solutions which benefit all partners.
If you are interested in co-developing your drug with us, please contact us.
Urosphere has developed a biobank of more than 60 patient-derived xenografts (PDX) from bladder, kidney and prostate cancer. This biological material is available for licensing purposes.
If you are interested in licensing our PDX models for in-house testing of your drug, please contact us.
Urosphere's experimental platform consists of both in vivo and in vitro pharmacological assays. We also provide access to a unique biobank of PDX preclinical models from urogenital cancers.
Finally, Urophere offers consultancy services for the preclinical development of your compounds.
Urosphere Services
Urosphere offers a range of services based on our innovative experimental models.
Urosphere Platform
An optimized platform and a certified quality level for preclinical R&D services and innovation.